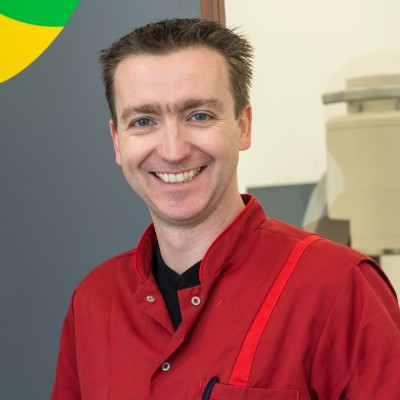 Dr Ceriel Maas
Ceriel graduated in 2000 as a companion animal veterinarian from the Faculty of Veterinary Medicine in Utrecht, the Netherlands. He stayed at the University as a teacher in veterinary anatomy for another 2 years and received his first degree in academic teaching. During this period he was also working in general practice as a companion animal veterinarian.
In 2002 Ceriel started an internship at the University Clinic for Companion Animal Health in Utrecht and a year later he became a resident in small animal surgery. In this 3-year residency he combined clinical work, research, teaching and his training to become a board certified specialist with the European College of Veterinary Surgeons (ECVS). While preparing for his exams he worked for a 2-year period in referral specialist practices in Amsterdam and Oisterwijk and in 2008 he became a board certified specialist with the ECVS.
Beginning of 2009 he moved to the southern part of the Netherlands to work as an orthopedic and soft tissue surgeon at referral center 'Veterinaire Specialisten' where he became a partner in 2012. Since April 2017 the fully equipped referral center is moved to a new location at the historic fortress 'Fort Isabella' in Vught.
Ceriel is a member of the scientific committee of the European Veterinary Conference the Voorjaarsdagen. He is a regular speaker at conferences and post-academic courses and enjoys teaching. Next to his clinical work in his practice, he is actively contributing to training students and residents by operating companion animals at the University Clinic one day a week.