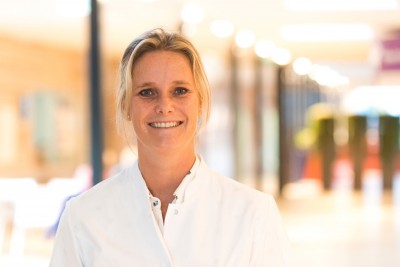 Dr Marjolein den Toom
Marjolein den Toom graduated as a veterinarian at the University of Utrecht in 2005. After 4 years of working in practice, she returned to the Faculty of Veterinary Medicine in Utrecht. Here she went through a general rotation and her specialist training as a cardiologist to successfully complete it in 2018.

Currently she works as a cardiologist (EBVS, European Veterinary Specialist Cardiology Companion Animals) at the emergency and referral clinic of Evidensia in Nieuwegein, the Netherlands. Her research and interest area include hypertrophic cardiomyopathy (HCM) in the cat and congenital heart disease and pulmonary hypertension in the dog. She will continue to combine her work in practice with her PhD research into the (genetic) background of congenital heart disease in dogs, in collaboration with researchers from the faculty of veterinary medicine of Utrecht University.
In addition, she is the head of the cardiology department of Evidensia in the Netherlands and is in charge of the development of post graduate education in cardiology for the Evidensia Academy in the Netherlands.